EASY TO USE
Easy to use and user friendly system manages and solves the most complex tasks in educational administration. It fulfills all the entire administrative and academic requirements.

WIDE RANGE OF FEATURES
Aspire offers a wide range of features. It includes student database management, admission process, Fee management, Exam Management, SMS services; account management, Store Management, Library Management. It is very user friendly and available with single user as well as multi user version.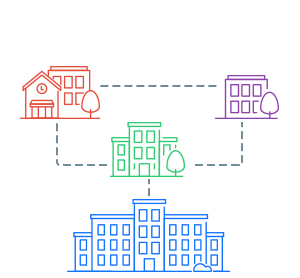 MULTI SCHOOL SOLUTION
Aspire is the latest and most complete School Automation Software suited for each and every educational institute like school, college and universities. Especially who want to manage Multiple School from one system/server

AFFORDABLE PRICE PLANS
Aspire is packed with features and it will be the only ones you really need to manage your institutions smooth running. While other expensive campus management softwares offer a ton of features of which most of them you might never use even once.

SECURE & DATA PRIVACY
Data Security is a process of protecting files, databases, and accounts on a network by adopting a set of controls, applications, and techniques that identify the relative importance of different datasets, their sensitivity, regulatory compliance requirements and then applying appropriate protections to secure those resources.

CUSTOMER FIRST APPROCH
Aspire values what their customers think about their brand, how they're experiencing the products, and how they feel about the company. Raising the level of awareness and accountability regarding the quality of the customer experience, we actively incorporate the attributes and take the steps to becoming a truly customer-first company.

CUSTOMISED REPORT AS PER NEED
Aspire in itself is a fantastic Education Institute Management tool with its capability of managing Accounts, Inventory and Education process flawlessly. In true sense it's a Business in A Box solution. However many a times modern enterprises have requirements that transcend the features available in any product. These are the times when customisation plays an important role. Aspire caters to customers requiring specific features tweaked to their needs. Aspire team interacts closely with the customers to understand their specific needs, processes & documents it. In a way Aspire make sure that the customer takes maximum advantage of its product.